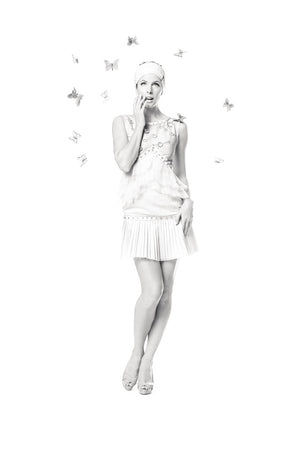 Chapter 11- Finding Neverland
This collection was loosely inspired by the Film Finding Neverland, a fictional account of the evolution of the play Peter Pan by JM Barrie.

The premise of this inspiration was to challenge oneself to not be bound by one's conventional reality, but rather think outside the box by making life more interesting on a daily basis, just because one has the power too. To this end, the collection consisted of a series whimsical ensembles & dresses solely to make one smile, happy, and be inspired to wear something special just because one believes they are worthy!
📷 @philcrozier 💄 @karenemalcolm 💇 @mialazo403 Model: @angigreene
Translation missing: en.products.general.regular_price
$0.00 CAD