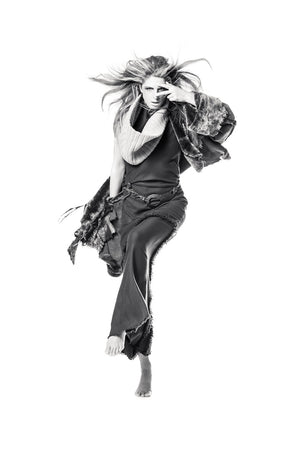 Chapter 2- There can be miracles
This collection was inspired by the Biblical account of a blind man being healed with clay (IE spit & dirt). The story was paralleled with the idea that humanity originated from the dust of the Earth, & when soil is mixed with liquid, it forms a clay. To this end, it is conceivable that the man was healed in the same manner in which humans were originally formed.

This collection debuted at LA fashion week in a very miraculous turn of circumstances which profoundly impacted the intention in which Paul Hardy operates.

This was visually translated with an earthy tribal palette, heavy textured with luxe fabrications such as cashmere burlap & raw edged shearlings.
📷 @philcrozier Model: @angigreene 💄@karenemalcolm 💇 @mialazo403
Translation missing: en.products.general.regular_price
$0.00 CAD